The IceInSpace Astronomy Calendar 2016 is now available for sale via the IceInSpace Shop!
This is your calendar! With images submitted by IceInSpace members, and winning images chosen by the IceInSpace Community, the calendar showcases the brilliant talent we have on offer.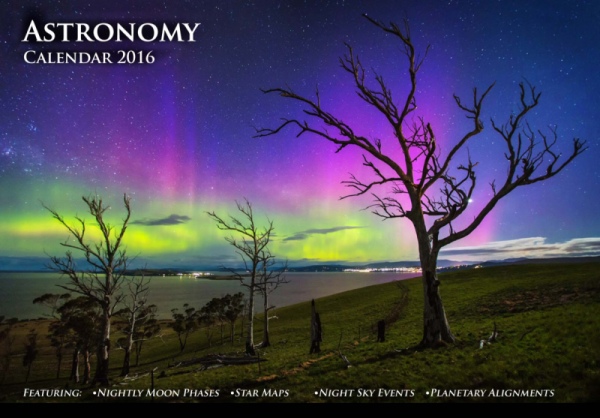 The calendar features 12 great images of our night sky, and provides a nightly guide to what's visible in the sky. The calendar also includes a summary of the year indicating best time to view the planets, as well as maps showing planetary alignments in the pre-dawn and post-sunset sky. It also includes monthly star charts, moon phases, conjunctions, eclipses and other major events as well as school holidays for all Australian states.
SAVE: Order 2 or more calendars (of the Astronomy 2016 or the 2016 Southern Sky Calendar) and receive 20% off!
The calendar makes a fantastic gift – for yourself, your friends and family. Whether they're hardcore amateur astronomers, have a casual interest in the night sky, or just like looking at pretty pictures, this calendar will be a great addition to any wall, kitchen cupboard or workplace cubicle.
more…