It's August again, which means the emails and memes on social media about "Mars being as big as the Full Moon" are doing the rounds again.
IceInSpace member Tom Harradine (von Tom) has created this excellent infographic which highlights the reality - Mars will never be as big or as bright as the Full Moon from our vantage point on Earth!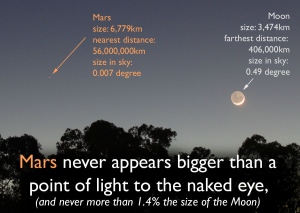 Feel free to share this with your friends who send the 'hoax email' to you! Thanks Tom!