IceInSpace Calendar Competition 2015 Winners Announced!
After running the IceInSpace Calendar Competition during June 2014, over 220 images were submitted and after over 1000 votes by the extended IceInSpace Community, the winning images have now been chosen by you!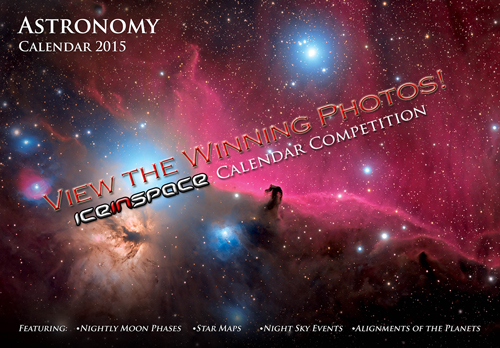 Your IceInSpace Astronomy Calendar 2015 will be on sale in the IceInSpace Shop from late August. So buy plenty of calendars for yourself, your family and friends, work colleagues etc :)
Congrats to all winners and thanks to the IceInSpace Community for your part in making this competition a success.
Many thanks to David at Astrovisuals for teaming up with me for another year and helping me to make this idea become a reality!