Updates in this Newsletter
Quasar Astronomy Yearbook 2018 Also Now Available
Astronomy Calendar 2018 - Get them now!
More Delays for the James Webb Telescope
Dancing in the Moonlight
Stunning Aurora
* Quasar Astronomy Yearbook 2018 Also Now Available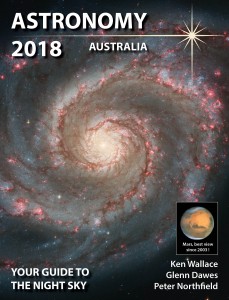 The '
Astronomy 2018 Yearbook
' from Quasar Astronomy is now available at the IceInSpace Shop.
This must-have yearly almanac has tonnes of info about observing the night sky during 2018. It contains star charts and other ephemeris, dates and details of important astro events during the year and much more.
IceInSpace Discount: The RRP is $29.95, but order through the IceInSpace Shop and pay only $27.50. Also, order 2 or more books and receive a further 10% discount, and save more by taking advantage of the flat-rate shipping and order some
calendars
at the same time!
http://shop.iceinspace.com.au/shop/a...2018-yearbook/
In-stock right now! Limited stock available so get in quick.
* Astronomy Calendar 2018 - Get them now!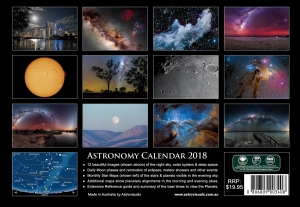 The
Astronomy Calendar 2018
is now available for sale via the
IceInSpace Shop
!
The Astronomy Calendar this year features the winning images from the "David Malin Awards 2017", Australia's premier photographic competition for amateur astronomers. The 12 images featured were the winners of the major categories, plus others that received honourable mentions.
The Astronomy Calendar 2018 provides a nightly guide to what's visible in the sky, including moon phases, planetary positions, eclipses and meteor showers. The calendar features nightly moon phases and Monthly Star maps, plus a summary of the year indicating best time to view the planets. Size: 23 x 33cm, opening to 46 x 33cm.
SAVE: Order 2 or more calendars and receive 20% off!
Also, flat rate shipping Australia wide!
The calendar makes a fantastic gift – for yourself, your friends and family. Whether they're hardcore amateur astronomers, have a casual interest in the night sky, or just like looking at pretty pictures, this calendar will be a great addition to any wall, kitchen cupboard or workplace cubicle.
Order online here:
Astronomy Calendar 2017
.
Shipping available within Australia and Worldwide.
* More Delays for the James Webb Telescope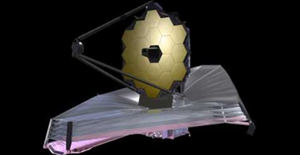 The long-awaited James Webb Space Telescope — successor to the Hubble Space Telescope — will now launch between March and June 2019.
The James Webb Space Telescope (JWST) promises revolution for astronomy. Its 18-segment, 6.5-meter mirror and infrared instruments will see the very first stars and galaxies forming in the universe, watch starbirth in nearby stellar nurseries, peer at exoplanet atmospheres, and directly image exoplanets themselves. The sensitive and sharp-eyed instruments will discern unprecedented detail in just about every aspect of astronomy.
The delay is due to delays in integration of various spacecraft elements, says Thomas Zurbuchen (NASA), associate administrator for NASA's Science Mission Directorate. "The change in launch timing is not indicative of hardware or technical performance concerns."
Read more at
Sky&Telescope
.
* Dancing in the Moonlight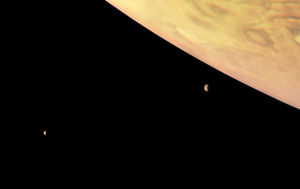 Dancing in the moonlight. See Jupiter and two of its largest moons - Io and Europa - in this enhanced-color JunoCam image from my latest flyby of the gas giant planet.
More info:
https://www.missionjuno.swri.edu/new...-Io-and-europa
* Stunning Aurora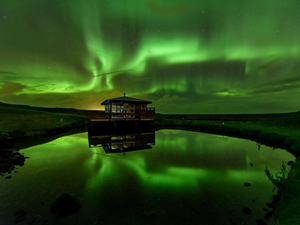 Stunning aurora captured on September 25th near Iceland, the display reflected on water along with stars from the Big Dipper.
Photo credit: Babak A. Tafreshi
. -Found by Suzy.
Thanks for reading! Keep looking up!