Announcing the IceInSpace Calendar Competition for 2014!
It's on again! Last year's Astronomy Calendar Competition was a huge success, with over 250 entries, 70 fantastic photographers, over 1100 votes cast and over 3000 calendars sold (500 via IceInSpace!), so we're running the competition again for 2015.
The IceInSpace Astronomy Calendar for 2015 will again be made up of images captured by and chosen by the IceInSpace community!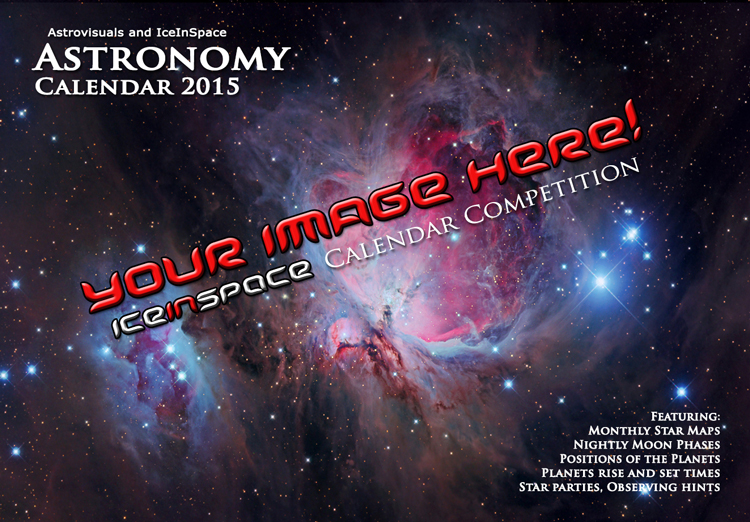 Yes - you can submit your images for the chance to appear in the calendar, and you get to vote for the final images that will make up the calendar!
For more information about how to submit your images and how to vote, check out the article here:
IceInSpace Calendar Competition 2015
Image submission opens on the 15th May, so start preparing your images!