Updates in this Newsletter
Get Astronomy Calendar 2018 as Xmas Gifts!
Venus and Jupiter Conjunction - tomorrow morning!
Brisbane Moonset
* Get Astronomy Calendar 2018 as Xmas Gifts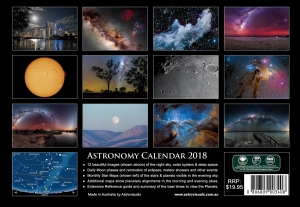 With only ~6 weeks until Xmas, now's the time to order your
Astronomy Calendar 2018
from the
IceInSpace Shop
!
They make a great stocking filler and xmas gift for family, friends and of course yourself!
The Astronomy Calendar this year features the winning images from the "David Malin Awards 2017", Australia's premier photographic competition for amateur astronomers. The 12 images featured were the winners of the major categories, plus others that received honourable mentions.
The Astronomy Calendar 2018 provides a nightly guide to what's visible in the sky, including moon phases, planetary positions, eclipses and meteor showers. The calendar features nightly moon phases and Monthly Star maps, plus a summary of the year indicating best time to view the planets. Size: 23 x 33cm, opening to 46 x 33cm.
SAVE: Order 2 or more calendars and receive 20% off!
Also, flat rate shipping Australia wide!
Order online here:
Astronomy Calendar 2017
.
Shipping available within Australia and Worldwide.
* Venus and Jupiter Conjunction - tomorrow morning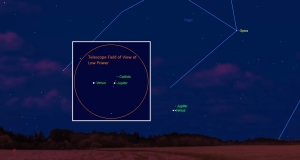 Tomorrow morning, Monday 13th November, it's worth getting up early to see the conjunction of Venus and Jupiter - very close together in the Eastern pre-dawn sky, just before sunrise.
The two planets will appear less than half a degree apart from our viewing location. Venus will be the brighter of the two, shining at -3.7 magnitude. For more, check out this article on
space.com
.
* Brisbane Moonset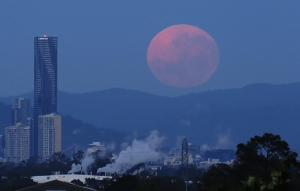 Tom Harradine with yet another
beautiful shot of the Moon
- this time setting in the early pre-dawn sky over Brisbane.
Thanks for reading! Keep looking up!